About the Book
Most managers start their career at the operational level. As such, they develop their leadership competencies from leading operational activities. However, as they advance further in their organization, the leadership competencies needed to lead effectively is different from the experience they've gained at the operational level. The role of managers at the senior level has a more strategic focus. The transition from an operational leadership role to a strategic leadership role is not always as easy.
This book discusses the difference between operational and strategic leadership roles. It explains how managers can develop their strategic leadership competencies. HR managers responsible for talent management programs will also find this book useful. This book helps them to develop more effective talent development activities to ready managers for strategic leadership roles.
About the Author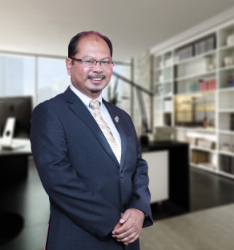 Dr. Rozhan Othman has over 30 years of experience in management research, consulting and training. He was a Professor in UTM, UKM, UPM, IIUM and Universiti Brunei Darussalam. He is currently attached with Human Capital Development Sdn. Bhd. in developing Strategic Leadership Competencies Programmes and spearheading HumanCap's Scholar's Management initiatives.
He has extensive teaching and consulting experience, having assisted various public and private sector clients in his training and consultancy work local and overseas in the areas of HR, Organizational Change and Strategy Development/Implementation.
Dr. Rozhan is also a member and ambassador to Malaysia for the Academy of Management HRM Division. He was a visiting scholar at the University of Hawaii at Manoa and has written a number of books, and published in international referred journals, conference proceedings."